Significantly longer lifespan, the progress of civilization, and the improvement of life quality results in a growing percentage of senior citizens. Almost every fifth person (19.4%) in the European Union, i.e. almost 100 million people, is 65 or more years old. * The aging of the society and its challenges, technological solutions, scientific findings, forecast of changing society, and senior citizens policies will be the topics of 3rd edition of the European Week of Active & Healthy Ageing! Join us! The event will be held on October 18-20 in Gdańsk and the registration is open now: https://aal.visitgdansk.com/. Get your early bird ticket now!
This year's European Week of Active & Healthy Ageing is unique. The event will build on 10 years of legacy of the AAL Association's AAL Forum, sharing knowledge and showcasing innovation at all levels in the active and healthy ageing sector. Programme of the event consists of interactive workshops, discussions, plenary sessions, exhibitions, and match-making activities. This year's themes will focus on reflecting and evaluating the last decade of AAL legacy but also open the door to the future and see how we can address tomorrow's challenges already today in the European agenda for ageing.
Tickets and pricing
Early birds (available until 1st July) cost 170 Euro. The normal price for the event is 250 Euro. Tickets for AAL-funded projects cost 170 Euro.
Exhibitors
EWAHA is a great place to present your product or project dedicated to the ageing sector. The organisers will provide booths with sufficient equipment and promotion on-site during the event. You are welcome to bring your ideas and present them to a broad and international audience. The Exhibitor tickets for AAL-funded projects are for 600 Euro, and the normal Exhibitor ticket is for 1500 Euro.
Registration portal: https://aal.visitgdansk.com/.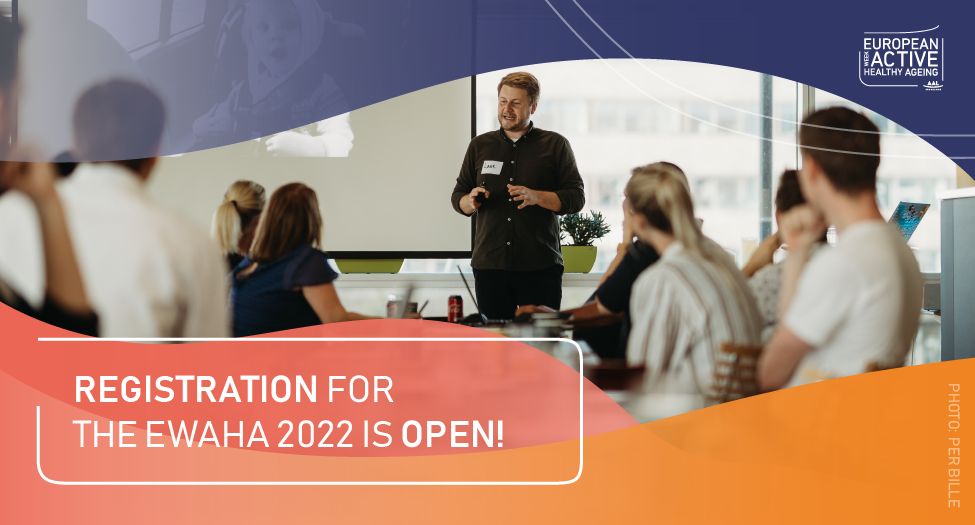 What to expect from the EWAHA?
The European Week of Active & Healthy Ageing is the European networking & exchange platform for providing innovation support and inter-disciplinary cooperation for active & healthy ageing. The event brings together collaboration partners from around Europe, who have a stake in promoting & supporting healthy ageing to innovate new service models, such as in health & care, lifelong learning, and employment.
The Mayor of Gdańsk, Aleksandra Dulkiewicz, invites you all to the conference: https://www.youtube.com/watch?v=Oh6cWXiA_DI.
Open call for the workshops
The open call for the EWAHA workshop has been extended until 25th May. If you would like to organize an interactive workshop or session, please submit your proposal via the form: https://forms.office.com/r/EbL6Gyx5Sr. All proposals must fall in one of these thematic areas.
Theme 1: The impact of the AAL Programme, Theme 2: The European Ageing well agenda in the 2020s, Theme 3: How to prepare for an ageing society? Theme 4: Enhancing Impact of AAL Projects. The organisers of workshops chosen for the EWAHA 2022 Programme will have their entrance ticket and accommodation costs covered.