Great news for everyone in a hurry to complete the workshop proposal for the EWAHA 2022! The Programme Committee has decided to prolong the deadline until 25th May.
The programme of the EWAHA conference is built on the legacy of 10 years of ALL Forum and experienced project participants whose ideas were funded during the years. We are also open to the proposition of R&D, technical and science teams that would like to share their knowledge in the field of healthy ageing.
Four thematic areas were identified by the EWAHA Programme committee as the pillars of the 2022 edition. All proposals must fall in one of these thematic areas.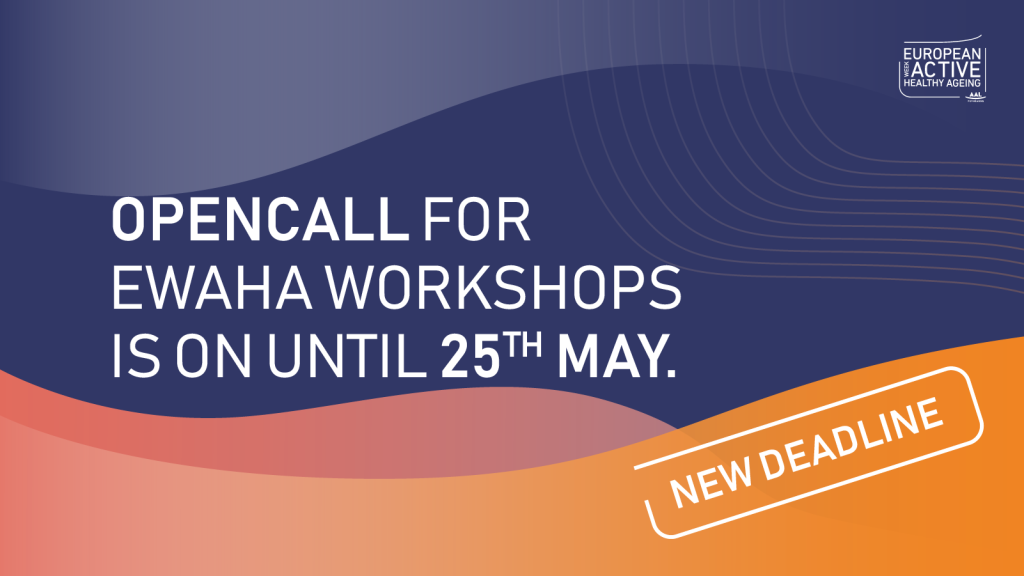 The thematic areas are:
Theme 1: The impact of the AAL Programme
Theme 2: The European Ageing well agenda in the 2020s
Theme 3: How to prepare for an ageing society?
Theme 4: Enhancing Impact of AAL Projects
The prolonged deadline for applications is 25th May 05.00 PM, GMT+2. Please fill in the form: https://forms.office.com/r/EbL6Gyx5Sr.
The Programme Committee meeting is scheduled for early June. In mid-June, we expected to reach out to the teams whose proposals were chosen to be a part of the European Week of Active and Healthy Ageing. Stay tuned!